March 7, 2019 – Interview with Nick and Matt on 560 CFOS
Nick and Matt from Please Bring Me Home were again guests on the 560 CFOS Open Line show on Wednesday, March 7 with host Claire McCormack. During the show, they discussed the case of Kristina Collins/Rhodes who went missing in October of 1991 from the Hanover/Southampton area. Additionally, they spoke about developments in the Lisa Maas case along with new and upcoming cases they will be featuring on their website.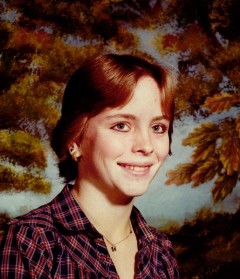 December 11, 2018 – Interview with Nick and Matt on 560 CFOS
Nick and Matt from Please Bring Me Home were again guests on the 560 CFOS Open Line show on Tuesday, December 11 with host Claire McCormack. During the show, they discussed the case of Niram Shouldice along with rarely talked about missing persons cases.
Click on the below link for the podcast:
November 29, 2018 – Seeking tips into the Disappearance of Niram Shouldice
Niram's family reached out to us to help publicize their search for the truth. Their son's remains were found on the Bruce Peninsula on June 27, 2017, almost four months after he was last seen alive. His body was found in a bush area along Lakewood Country Lane, west of Ferndale. Shouldice, 30, was found without his phone, wallet, coat or boots. Anyone with information is asked to contact Crime Stoppers, your local police office or send us a tip.
We are also seeking tips into the disappearances of cousins Shawn Jones, 14, and Leslie Jones, 15, both of Cape Croker, who were last seen in late October of 1993.
Below is a link to a recent news story:
https://www.owensoundsuntimes.com/news/local-news/clues-sought-in-niram-shouldice-case-others
November 17, 2018 – Recent News Story about our Work
A well-written story about our efforts to locate Lisa Maas. To clarify, we are not done with the property in question, it remains an area of interest along with a couple others. We are, however, done with one specific area we searched on the property.
https://www.insideottawavalley.com/news-story/9023272-ontario-cold-case-amateur-sleuths-search-for-lisa-maas-30-years-later/
October 21, 2018 – New Private and Secure Message Service
Over the last month, we have received several tips, the significance of which, cannot be understated. They have the potential, if true, to bring the mystery of Lisa's disappearance one step closer to being solved. We understand that these people are scared and nervous to cone forward but now is the time.
In order to talk with these people in a safe and secure environment, we have created a username (pleasebringmehome) on the free messaging application, Telegram. This free application is available for all platforms (Android, iOS, Windows) and comes with the ability to create a secrete chat which uses end-to-end encryption. This technology leaves no trace on serves and makes it impossible for either person to see the others phone number or personal information. It is safe and secure and will enable people with information to chat with us securely and safely. Before sending a message, send us a tip with the date and time you want to chat as both parties needs to be logged into the application for it to work.
Below are the steps to install and send a message:
Download Telegram app onto your phone, ipad or other device.
Create account using whatever name you choose (it does not have to be your real name).
You need to include your actual cell phone number, however, this will not be visible when you create a "Secret Chat".
Open Telegram app and click on Chats.
In the "Search for messages or users" field, search for Pleasebringmehome and select.
Click on the green "P" circle at the top right of the screen and select "Start Secret Chat".
Type your message.
September 7, 2018 – Update of our Three-day search for Lisa Maas
Please click on the below link for an update to our ongoing investigation of a property east of Annan near the former Meaford Tank Range. We have identified areas on this property which will require further investigation. The search continues.
http://bayshorebroadcasting.ca/news_item.php?NewsID=104059
September 5, 2018 – CTV News Segment of our Three-Day Search for Lisa Maas
Here's the CTV News report about our efforts to locate Lisa Maas on a property east of Annan near the former Meaford Tank Range from September 5-7, 2018.
Please click on the below link for the video.
https://london.ctvnews.ca/mobile/video?clipId=1479760
August 30, 2018 – Interview with Nick and Matt on 560 CFOS
Nick and Matt from Please Bring Me Home were again guests on the 560 CFOS Open Line show on Thursday, August 30 with host Claire McCormack. During the show, they discussed the disappearance of Lisa Maas and an upcoming, three-day excavation of a property east of Annan, Ontario.
Click on the below link for the podcast:
https://www.bayshorebroadcasting.ca/downloads/audio/OpLinePleaseBringMeHomeAug30.mp3
August 1, 2018 – CBC Ontario Interview
Nick was a featured guest on CBC's Ontario Morning radio show on Monday, July 16. Please click on the below link to hear the interview.
July 12, 2018 – Maas Search Returns to Annan
As we close in on the 30th anniversary of Lisa Maas' disappearance, we are actively digging at a number of sites. Today we dug up a well in close vicinity of the house in Annan where Lisa was allegedly seen leaving in her vehicle at around 4:30 a.m. on July 18, 1988. As far as we know, the well has never been investigated by police. We also dug up a cement pad which ground-penetrating radar indicated as a location of interest. While we did not find anything significant at this location, it is another step closer in the search for the remains of Lisa Maas.
July 9, 2018 – Please Bring Me Home member helps locate body of Terry Schope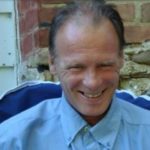 We wish to thank everyone who helped search for Terry over the last few weeks. We covered a lot of ground, both on foot and in the water, and viewed hours of CCTV footage to try and track down his whereabouts. In the end, Terry was located in the Owen Sound harbour by member Nick Oldrieve with the assistance of Bill Bolton of Advanced Tactical Training Search and Rescue out of Kitchener. This was not the ending that we wanted but we are glad that we could help bring Terry back home. Our thoughts are with his family and friends.
July 1, 2018 – Creating Awareness at Lucknow Homecoming
On Sunday, July 1st we visited the Lucknow Homecoming shirt tail dance, thirty years after Lois Hanna drove away from said event, never to be seen again. We handed out free Lois Hanna wristbands and spoke to family and friends about their memories of Lois. We also gathered important information about the case which was unknown to us beforehand.
June 25, 2018 – Please Bring Me Home looking into disappearance of Terry Schope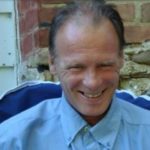 We have spoken to the family of Terry Schope and will be looking into his disappearance. Terry was last seen by a family member on the morning of June 19th at his home in Owen Sound. Terry is 55-years-old, five feet, eight inches tall and weighs about 150 pounds with a thin build. He has blue eyes, brown/grey hair and was last seen wearing blue jeans, a blue-and-white T-shirt and a ball cap.
Anyone with information about Schope's whereabouts is asked to call the Owen Sound police at 519-376-1234 or Crime Stoppers at 1-800-222-TIPS. Alternatively, you can leave a tip on this website.
June 15, 2018 – Body of Douglas Ardis found – foul play not suspected
The search for a missing Grey County man has come to a tragic end. The family of Douglas Ardis announced on Facebook that the 24 year old was found dead.
"It's with a heavy heart that I announce the passing of Douglas Joseph Ardis," Sean Ardis, Douglas' brother said in the post.
June 12, 2018 – Please Bring Me Home seeking information about missing man Douglas Ardis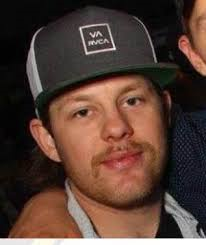 We have spoken with both the family of Douglas (DJ) and the OPP in charge of the investigation. We will be assisting in hopes of locating DJ who was last seen at 9 a.m. on Wednesday, June 6th in the area of 30 Sideroad near Shelburne.
Officers say he was driving a 2017 silver Ford F-150 Super Crew Cab with the license plate AW25234.
First and foremost, if you have any information, please contact your nearest OPP or Police detachment.
If you are not comfortable with that, then please contact Crime Stoppers which is a safe and anonymous way to deliver tips.
You can also visit the Facebook group, Bring DJ Ardis Home, and message them or call the number that is listed.
If for whatever reason you are not comfortable with any of these options, then contact us. You can click the link for our website on our Please Bring Me Home Facebook page and then click the submit tip option. You can also simply message this page. You can also mail a letter to our PO Box 74 Owen Sound N4K 5P1. You can put a pin on a map where DJ is, where his truck or his trailer are located, and then send it to our email at pleasebringmehome@outlook.com. The identity of the tipster will remain confidential.
Regarding Nolan Panchyshyn, you the public have proven that this process works as a tip came in through our site leading to his whereabouts. We all need to continue to work together as a society in order to bring this boy home.
We recently became a Not-For-Profit Organization recognized federally and are looking for donations, however, if you are considering donating to us, we ask that you reach out to the Bring DJ Ardis Home Facebook group and see what they need.
June 11, 2018 – Please Bring Me Home Officially a Not-For-Profit Corporation
Please Bring Me Home is now a federally recognized not-for-profit registered corporation (1078840-6 Please Bring Me Home). Since we donate all of our time and resources for free, we rely heavily on the generosity of local businesses and individuals who donate their knowledge, resources and equipment. However, we still incur costs in the search for these missing people. All donations are gratefully appreciated and go directly towards paying for these expenses such as bringing in search and rescue teams, forensic anthropologists, cadaver dogs and ground penetrating radar. Please visit the Donate link at the top of the page for more information.
May 9, 2018 – Search in Owen Sound for Lisa Maas Continues
We returned to the property of interest along Owen Sound's east shoreline to look for clues in the disappearance of Lisa Maas. We brought in many resources to assist including forensic anthropologists, a humans remains detection dog, ground-penetrating radar and a large excavator. This was a final attempt at locating items of interest after our initial search in April. While we didn't find anything significant, we believe we can rule out this specific property.
May 3, 2018 – Interview with Nick and Matt on 560 CFOS
Nick and Matt from Please Bring Me Home were guests on the 560 CFOS Open Line show on Thursday, May 3 with host Claire McCormack. During the show they discussed the cold cases they have been working on, along with the case of Nolan Panchyshyn, who was found thanks to a tip submitted to this website.
April 27, 2018 – Searching for Clues in Owen Sound
We have been interested in a property along Owen Sound's east shoreline for a few years and today, we began our first dig of the property. For the last four days, ending with today, we have planned out and then excavated large sections of the property based on tips we have received. While we did find items of interest, we did not find Lisa or anything relating to her. We plan on returning to the site in the future.
March 31, 2018 – Team from Please Bring Me Home begins looking into disappearance of Joseph Moore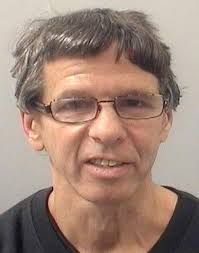 We are now officially looking into the missing persons case of Joseph Moore from Kincardine. Joe was last seen on October 31, 2012.
During that day, he was seen hanging around the Davidson Centre in Kincardine, Ontario. At the time, he was living at Princess Court on Princess Street. Upon a search of his home, no evidence was found that Joe was planning on leaving. Approximately a year after Joe went missing, a black coat washed up just north of Boiler Beach, at the end of Bruce Avenue. It has not been confirmed that this was Joe's coat, however, the family believes it matches a coat that Joe was wearing around the time he went missing.
If you have any information about this case please submit a tip to Crime Stoppers or this website.
March 25, 2018 – Tip sent to Please Bring Me Home website helps police locate Nolan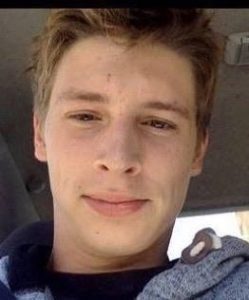 Our deepest condolences go out to the family of Nolan Panchyshyn with the news that he has been found deceased.
We want to thank everyone who sent in tips to our website, ‪pleasebringmehome.com‬. One of the tips submitted through our website assisted police in locating Nolan, and for that, we are thankful.
No tip is too small. For those who sent in information, whether it be via our website, Crime Stoppers, or the local authorities, we sincerely thank you. The dedication and continued pleas for help from Nolan's family and friends, along with the hard work of the police services involved, brought this young man home.
The police should be commended for their dedication, and we are hopeful that the legal system finds justice for Nolan.
We truly hoped it would be a different outcome. Please keep his family in your thoughts.
https://www.facebook.com/NewsBayshore/posts/2027083347534062:0
February 1, 2018 – Please Bring Me Home website inviting tips for missing Nolan Panchyshyn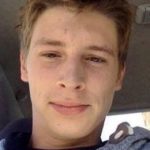 While the focus of this website is cold cases, we have been asked to share information about a current missing person. Nolan Panchyshyn has been missing from Southampton, Ontario, since December 12, 2017. If you have information in regards to Nolan's whereabouts, please leave us an anonymous tip. However, if you with to contact the authorities, please call the Saugeen Shores Police Service at 519-832-2500 or Crime Stoppers at 1-800-222-8477.