Our Goal
The goal of this website is to solicit anonymous tips for the following cold cases: Lisa Maas, Lois Hanna, Neil McDougall and Jon Riley.
We have met or spoken with the families of Lisa, Lois, Neil and Jon and are committed to raising awareness and keeping these cases in the public eye. It is true that someone knows something. And sometimes, several people know a piece to the puzzle. We simply need someone to have the courage to finally come forward and speak the truth. If for nothing else, to bring these loved ones home.
All tips will remain anonymous.
If you have a tip, we recommend you contact your local OPP detachment or Crime Stoppers. However, if you prefer to leave us an anonymous tip, please click on the above "Submit Anonymous Tip" button.
Alternatively, you can mail a tip to the following address: P.O. Box 74 Owen Sound ON N4K 5P1.
Please also visit our Facebook site at https://www.facebook.com/pleasebringmehome1/
Current Missing Person - Feb 1, 2018
While the focus of this website is on cold cases, we have been asked to share information about a current missing person. Nolan Panchyshyn has been missing from Southampton, Ontario, since December 12, 2017. If you have information in regards to Nolan, please leave us an anonymous tip. However, if you wish to contact the authorities, please call the Saugeen Shores Police Service at 519-832-2500 or Crime Stoppers at 1-800-222-8477.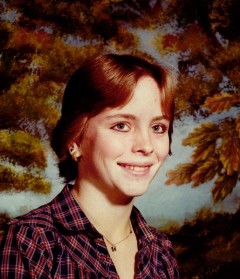 Lisa Maas
Lisa was last seen on the morning of Sunday, July 17th, 1988, leaving a house party in Woodford, Ontario. Although she arrived at the party with a girlfriend and male acquaintance, her girlfriend stayed behind when Lisa left. The male acquaintance left with Lisa. According to his statement, he drove Lisa back to her car and she left for home. 
Two days after her disappearance, Lisa's green 1976 Plymouth Fury was found on a blind road running through a farmer's property. The car had been stuck in the mud and there were indications that attempts were made to dislodge the car.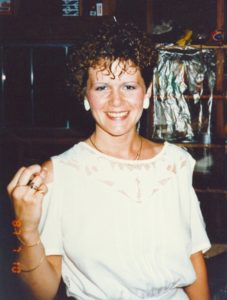 Lois Hanna
On July 3, 1988, Lois attended the "Celebrate In '88" festival at the Lucknow Arena. She left the arena at 11:45 p.m. and arrived at home at approximately 12:15 on the morning of July 4.  
After completing her fashion studies at at Fanshaw College, Lois worked at MacG's in Kincardine. She was reported missing on July 4th after failing to come to work.  
According to the police investigation, Lois' car was found parked in her driveway, the television was playing and a half-finished cup of tea sat on her kitchen counter. The pink outfit that she wore to the dance was neatly hung up in her closet. Her purse and keys were in the china cupboard where she always kept them. Missing from her residence was a peach nightgown and matching robe. 
Neil McDougall
On October 12th, 1985, Neil went out after supper. According to his wife, he went to talk with a co-worker who was having marital problems. Subsequent investigation revealed that Neil had gone to the Commercial Hotel in Ayton. Neil then left the hotel with another individual and they met with the co-worker elsewhere. Neil returned to the hotel and left between 1:30 and 1:40 a.m. He was last seen alive at 2 a.m. at a residence on Edmund Street in Ayton. 
Neil's 1979 GMC pickup was located the following day near Ayton. While he did not smoke, the ashtray was filled with a number of different brands of cigarette butts. His bank accounts and credit cards have not been accessed since his disappearance. Foul play is strongly suspected. Neil was legally declared dead in 1996.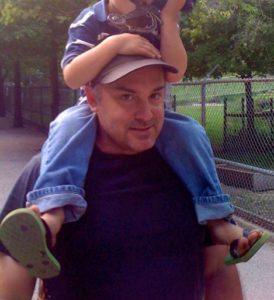 Jon Riley
On the day of his disappearance, May 1, 2013, Jon left a note saying that he would be in Toronto 'for a couple of days'. When he failed to return after a period of time, Jon was reported missing to police.
Jon is an avid hiker and rock climber. He is also pilot and accomplished sailor. Jon has traveled extensively. While traveling, Jon maintains contact with family members by phone, emails and postcards.
Jon is a computer expert and has worked as a computer consultant. However, his laptop and personal belongings were left at home.
Police and Jon's family would like to speak with anyone having seen Jon or who knows of his current whereabouts in order to verify his well-being.