Our Goal
The goal of this website is to solicit anonymous tips for the following cold cases: Lisa Maas, Lois Hanna, Neil McDougall and Joe Moore.
We have met or spoken with the families of Lisa, Lois, Neil and Joe and are committed to raising awareness and keeping these cases in the public eye. It is true that someone knows something. And sometimes, several people know a piece to the puzzle. We simply need someone to have the courage to finally come forward and speak the truth. If for nothing else, to bring these loved ones home.
All tips will remain anonymous.
If you have a tip, we recommend you contact your local OPP detachment or Crime Stoppers. However, if you prefer to leave us an anonymous tip, please click on the above "Submit Anonymous Tip" button.
Alternatively, you can mail a tip to the following address: P.O. Box 74 Owen Sound ON N4K 5P1.
Please also visit our Facebook site at https://www.facebook.com/pleasebringmehome1/
Latest News
June 12, 2018 - Please Bring Me Home seeking information about missing man Douglas Ardis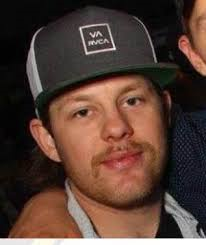 We have spoken with both the family of Douglas (DJ) and the OPP in charge of the investigation. We will be assisting in hopes of locating DJ who was last seen at 9 a.m. on Wednesday, June 6th in the area of 30 Sideroad near Shelburne.
Officers say he was driving a 2017 silver Ford F-150 Super Crew Cab with the license plate AW25234.
First and foremost, if you have any information, please contact your nearest OPP or Police detachment.
If you are not comfortable with that, then please contact Crime Stoppers which is a safe and anonymous way to deliver tips.
You can also visit the Facebook group, Bring DJ Ardis Home, and message them or call the number that is listed.
If for whatever reason you are not comfortable with any of these options, then contact us. You can click the link for our website on our Please Bring Me Home Facebook page and then click the submit tip option. You can also simply message this page. You can also mail a letter to our PO Box 74 Owen Sound N4K 5P1. You can put a pin on a map where DJ is, where his truck or his trailer are located, and then send it to our email at pleasebringmehome@outlook.com. The identity of the tipster will remain confidential.
Regarding Nolan Panchyshyn, you the public have proven that this process works as a tip came in through our site leading to his whereabouts. We all need to continue to work together as a society in order to bring this boy home.
We recently became a Not-For-Profit Organization recognized federally and are looking for donations, however, if you are considering donating to us, we ask that you reach out to the Bring DJ Ardis Home Facebook group and see what they need.
June 11, 2018 - Please Bring Me Home Officially a Not-For-Profit Corporation
Please Bring Me Home is now a federally recognized not-for-profit registered corporation (1078840-6 Please Bring Me Home). Since we donate all of our time and resources for free, we rely heavily on the generosity of local businesses and individuals who donate their knowledge, resources and equipment. However, we still incur costs in the search for these missing people. All donations are gratefully appreciated and go directly towards paying for these expenses such as bringing in search and rescue teams, forensic anthropologists, cadaver dogs and ground penetrating radar. All donations are tax deductible. Please visit the Donate link at the top of the page for more information.
May 3, 2018 - Interview with Nick and Matt on 560 CFOS
Nick and Matt from Please Bring Me Home were guests on the 560 CFOS Open Line show on Thursday, May 3 with host Claire McCormack. During the show they discussed the cold cases they have been working on, along with the case of Nolan Panchyshyn, who was found thanks to a tip submitted to this website.
March 31, 2018 - Team from Please Bring Me Home begins looking into disappearance of Joseph Moore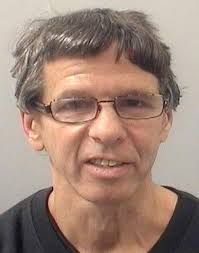 We are now officially looking into the missing persons case of Joseph Moore from Kincardine. Joe was last seen on October 31, 2012.
During that day, he was seen hanging around the Davidson Centre in Kincardine, Ontario. At the time, he was living at Princess Court on Princess Street. Upon a search of his home, no evidence was found that Joe was planning on leaving. Approximately a year after Joe went missing, a black coat washed up just north of Boiler Beach, at the end of Bruce Avenue. It has not been confirmed that this was Joe's coat, however, the family believes it matches a coat that Joe was wearing around the time he went missing.
If you have any information about this case please submit a tip to Crime Stoppers or this website.
March 25, 2018 - Tip sent to Please Bring Me Home website helps police locate Nolan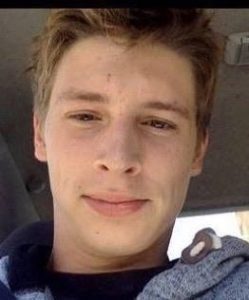 Our deepest condolences go out to the family of Nolan Panchyshyn with the news that he has been found deceased.
We want to thank everyone who sent in tips to our website, ‪pleasebringmehome.com‬. One of the tips submitted through our website assisted police in locating Nolan, and for that, we are thankful.
No tip is too small. For those who sent in information, whether it be via our website, Crime Stoppers, or the local authorities, we sincerely thank you. The dedication and continued pleas for help from Nolan's family and friends, along with the hard work of the police services involved, brought this young man home.
The police should be commended for their dedication, and we are hopeful that the legal system finds justice for Nolan.
We truly hoped it would be a different outcome. Please keep his family in your thoughts.
https://www.facebook.com/NewsBayshore/posts/2027083347534062:0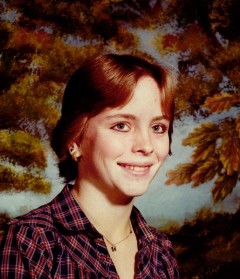 Lisa Maas
Lisa was last seen on the morning of Sunday, July 17th, 1988, leaving a house party in Woodford, Ontario. Although she arrived at the party with a girlfriend and male acquaintance, her girlfriend stayed behind when Lisa left. The male acquaintance left with Lisa. According to his statement, he drove Lisa back to her car and she left for home. 
Two days after her disappearance, Lisa's green 1976 Plymouth Fury was found on a blind road running through a farmer's property. The car had been stuck in the mud and there were indications that attempts were made to dislodge the car.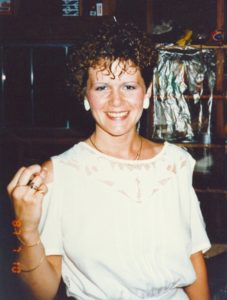 Lois Hanna
On July 3, 1988, Lois attended the "Celebrate In '88" festival at the Lucknow Arena. She left the arena at 11:45 p.m. and arrived at home at approximately 12:15 on the morning of July 4.  
After completing her fashion studies at at Fanshaw College, Lois worked at MacG's in Kincardine. She was reported missing on July 4th after failing to come to work.  
According to the police investigation, Lois' car was found parked in her driveway, the television was playing and a half-finished cup of tea sat on her kitchen counter. The pink outfit that she wore to the dance was neatly hung up in her closet. Her purse and keys were in the china cupboard where she always kept them. Missing from her residence was a peach nightgown and matching robe. 
Neil McDougall
On October 12th, 1985, Neil went out after supper. According to his wife, he went to talk with a co-worker who was having marital problems. Subsequent investigation revealed that Neil had gone to the Commercial Hotel in Ayton. Neil then left the hotel with another individual and they met with the co-worker elsewhere. Neil returned to the hotel and left between 1:30 and 1:40 a.m. He was last seen alive at 2 a.m. at a residence on Edmund Street in Ayton. 
Neil's 1979 GMC pickup was located the following day near Ayton. While he did not smoke, the ashtray was filled with a number of different brands of cigarette butts. His bank accounts and credit cards have not been accessed since his disappearance. Foul play is strongly suspected. Neil was legally declared dead in 1996.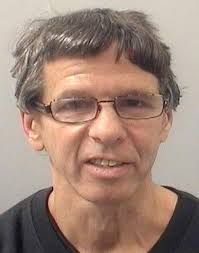 Joe Moore
Joe Moore was last seen on October 31st, 2012 near Jean's Family Restaurant on Sutton Street in Kincardine. Joe was also seen at the Davidson Centre in Kincardine during the same day. At the time of his disappearance, Joe was living at Princess Court on Princess Street, Kincardine.
Approximately a year after Joe went missing, a black coat washed up just north of Boiler Beach at the end of Bruce Avenue. It has not been confirmed if this was in fact, Joe's coat, however, according to Joe's family, the coat did match the one he wore. The family has stated that Joe frequented the trails around the Kincardine area.
Anyone with information is asked to contact us through this website, by email at pleasebringmehome@outlook.com, Crime Stoppers, or the Kincardine OPP.